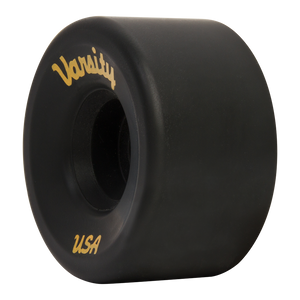 Riedell Juice Roller Skate Set
Create something special with the Riedell Juice rhythm roller skate. Featuring the PowerDyne Reactor Neo aluminum plate that is light on weight and high on strength, the Juice gives you the freedom and confidence to dazzle the crowd with your moves. Our popular Model 120 leather boot wraps around your foot while Radar Varsity 62mm wheels make your motions look effortless in this stylish skate.
Riedell Juice Skates Feature:
Boot: Model 120 Black
Plate: PowerDyne Reactor Neo Aluminum
Wheels: Radar Varsity 62 Black
Bearings: KwiK Zenith
Toe Stop: Jam Plug
Sizes:

Black: 2–13, 14*, 15*, 16* Full and Half sizes; D Width
*Black skate sizes 14, 15, and 16 have a higher cost due to the additional materials to build those larger sizes.