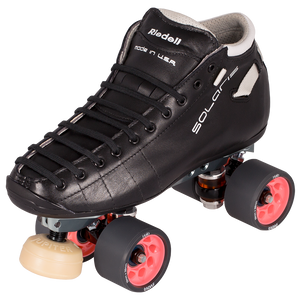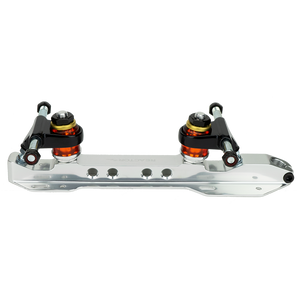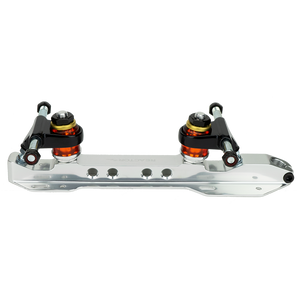 Riedell Solaris Pro
If you're searching for the best skating equipment on the market, look no further than the Solaris Pro. This peerless roller skate includes our signature Solaris boot, a revolutionary design that maximizes comfort and performance with its Dynamic Response Outsole system, ContourFit last with modern toe box shape, and innovative heel slip-preventing V-Lock strap. Where the Solaris Pro sets itself apart lies in its components. The skate features the lightweight, high performance PowerDyne Reactor Pro Series aluminum plate that offers stability at speed, and superior push and acceleration at start up. Radar Halo wheels installed with smooth-rolling KwiK Zenith bearings make world-class edgework achievable, while PowerDyne Jupiter toe stops provide stability and predictable bite needed for fast stops, quick starts and delicate balance.
Riedell Solaris Pro Features:
Boot: Solaris Black
Plate: PowerDyne Reactor Pro Series Aluminum
Wheels: Radar Halo 93A Pink
Bearings: KwiK Zenith
Toe Stop: PowerDyne Jupiter
Sizes: 3 1/2 - 12 Full and Half sizes; ContourFit C/AA Width
This item is currently available by special order only. Please allow a minimum of 3-4 weeks for delivery.