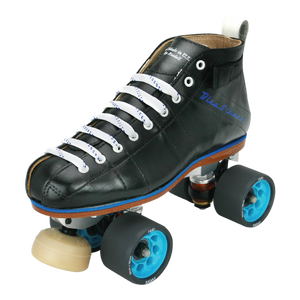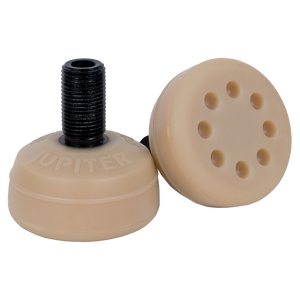 Riedell Blue Streak RS
The Riedell Blue Streak RS roller skate set an incredible setup for a roller derby enthusiast. The skate starts with the ultra-soft Kango-Tan leather Blue Streak boot, which was developed with the help of top roller derby skaters who extensively tested each feature. The boot is paired with the PowerDyne Reactor Neo aluminum plate and Juipiter toe stop, KwiK Swiss Nitride bearings, and is rouded out with the high-performance Radar Halo wheels.
Riedell Blue Streak RS Skates Feature:
Boot: Blue Streak
Plate: PowerDyne Reactor Neo Aluminum
Wheels: Radar Halo 95A Blue
Bearings: KwiK Swiss Nitride
Toe Stop: PowerDyne Jupiter
Sizes: 3–13 Full and Half sizes; B/AA (Delta) and D/B (Gamma) Widths
This item is currently available by special order only. Please allow a minimum of 3-4 weeks for delivery.