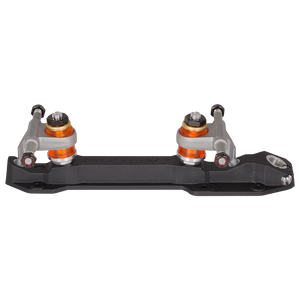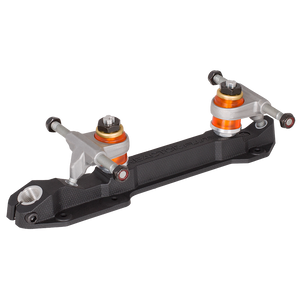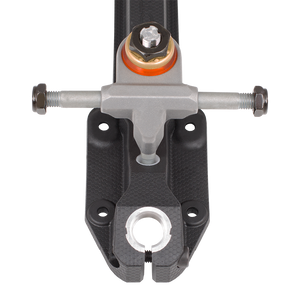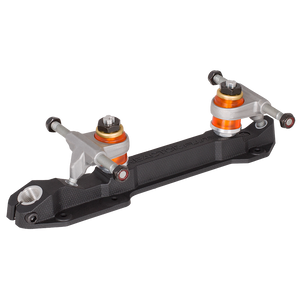 Power-Dyne Reactor Fuse Plate
The newest addition to the Reactor family of plates, the Reactor Fuse, offers exceptional performance at a great value. The lightweight nylon Fuse plate is reinforced with fiberglass to offer incredible strength and durability. You won't have to worry about your toe stops falling out, as the Fuse comes with an integrated aluminum toe stop insert that securely locks toe stops in place with a 5mm Allen bolt. The kingpins are set at 10 degrees for superior power, stability, and stopping control. The Fuse features our precise click-action kingpin adjustment nuts to take the guesswork out of cushion adjustment. The Reactor Fuse is perfect for beginner and intermediate skates, or veterans looking for a lightweight and durable plate offering exceptional value.
NOTE:  The Reactor Fuse is recommended to be used with wheels that have a diameter of 62 mm or smaller. 
Reactor Fuse Features: 
Fiberglass reinforced composite plate with integrated aluminum toe stop insert locking bolt
10-degree kingpin angle for superior push and acceleration
Aluminum trucks with chromoly steel axles (8 mm) and steel rod reinforced pivot arms
Solid 7075 aluminum kingpins with precise click action kingpin adjustment nut
High rebound urethane cushions
Available sizes: 3-13
This item is currently available by special order only. Please allow a minimum of 3-4 weeks for delivery.