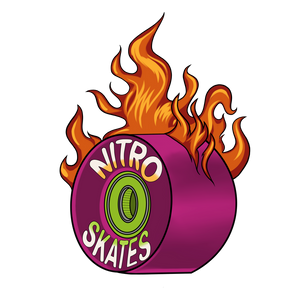 Private Roller Skate Lessons
Please reach out for booking information!

Nitro Skates is excited to help you with your skating journey. Whether you are lacing up for the first time, looking to dust off some "old cobwebs" or excited to learn new skills and styles of skating we are here for you!
Owner Nitro is a Certified Instructor with over 10 years of skating experience. Her career started with Toronto Roller Derby learning flat track skating as well as the rules and skating techniques involved in the sport. Through TORD she spent years co-coaching the Juniors program with children aged 9-18 growing her passion for instructing. The last few years she has taken to the Skatepark, enjoying bowl skating and adding diversity to her skating skills. Over the last four years Nitro has been happy to provide lessons to the Toronto skating community and through Nitro Skates plans to build on those services.
 Cost
$40/hr for first person
$20/hr for each additional skater
POPULAR LOCATIONS
Greenwood Park
Riverdale Park
College Park
East York Skate Park
Dufferin Grove Skate Park
Christie Pitts Skate Park
and many more!