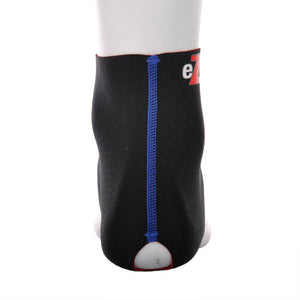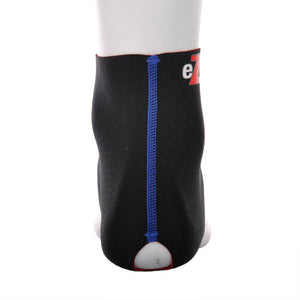 Ezeefit 2mm Ankle Booties
- The ultimate blister solution!
- Acts like a second skin
- Creates a friction barrier
- Great performance wet or dry
- Washable and reusable
- Wear barefoot or inside of socks
- Sold in pairs

The new patent pending "Comfort Curve" heel shape
contours to your heel for an even better fit, and now is
available in black in six sizes!

Provides light padding and forms to your feet after wearing.
Soft micro-fiber lining grips skin.
Fills gaps in loose footwear to help stop heel lift.
Simply pull on and go!